Q-BarLite - SAGE Barcode A4 Laser Label Printing
Links directly with SAGE 50 Products or Line 100 / MMS / 200 Stock Codes.
Quick and easy Bar Code production Linking directly with Sage.
Our modular barcode software system integrates seamlessly into Sage and enhances stock control and order processing functionality covering barcode production, scanning, remote working and EPoS
The Barcode Interface Software
Q-barLite utilises standard laser or inkjet printers to produce a bar code label from Sage 50 Product or Line 100/MMS/200 Stock Codes.
The interface software displays all product codes, descriptions and sales prices along with the current quantity in stock.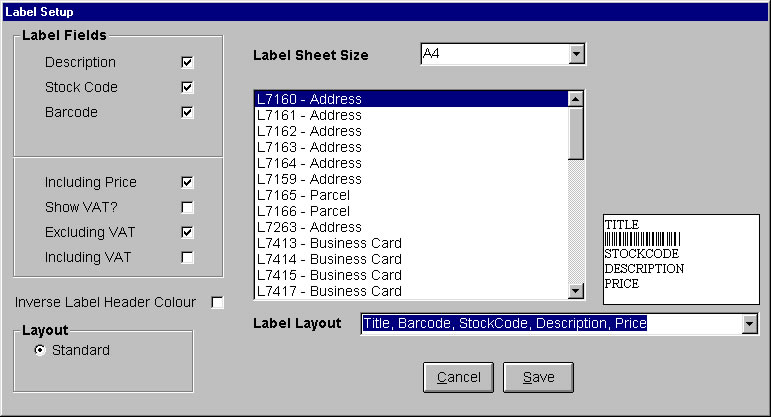 Flexible Design and Operation
Single or multiple items can be selected then, 'One Of Each', current 'Quantity In Stock' or 'User Defined' amount of labels can be printed.  An item search facility enables fast selection of products. All current settings are displayed on the foot of the screen for easy reference.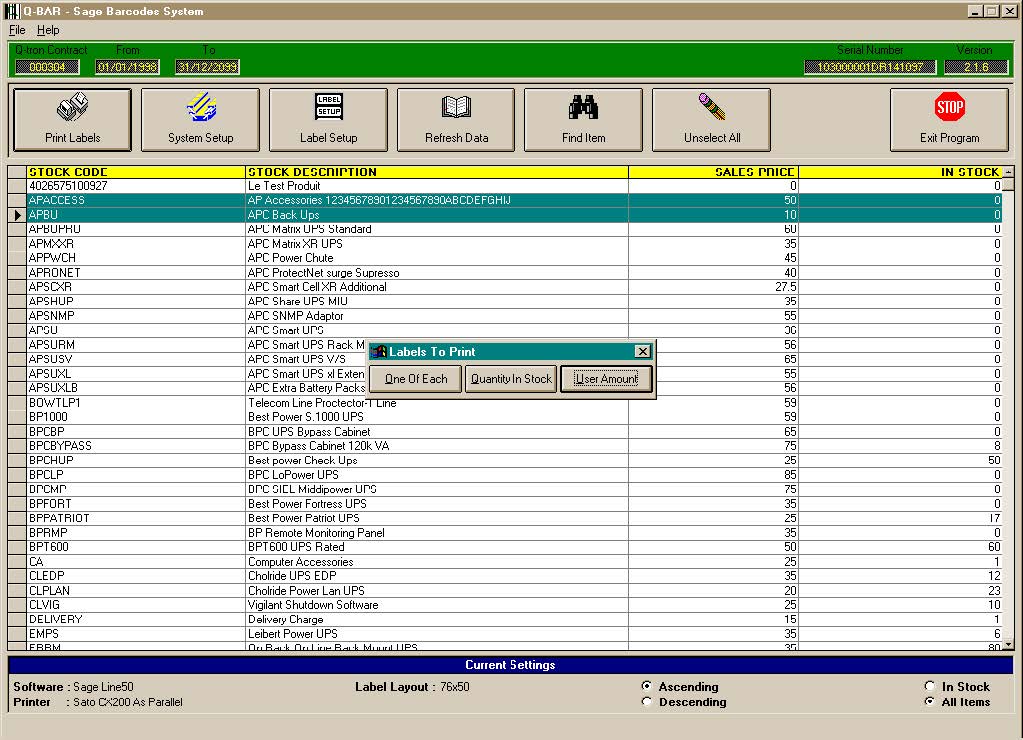 Q-tron Barcode Printing
Any of the label fields can be switched on or off and the price can be displayed either including or excluding VAT.
Additional fields from Sage can be selected from the interface to be included on the label. Image files can also be attached to the layout for logos etc. All the Line 100/MMS/200 price levels can be selected.
The system supports the standard AVERY Example Bar Code Label range of A4 laser labels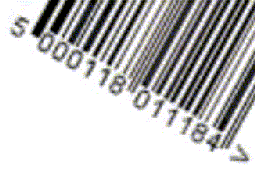 Q-Bar+ comes with Code 39. Other symbologies are available on request at an extra cost depending on the type required.
Please note
The above Q-barLite+ products require an additional bar code table in order to reference alternative or manufacturers bar codes. This can be in the form of Q-scan+ or Q-plus as detailed below.
PRICES FOR LABELS VARY DEPENDING ON SIZE
Please contact our Sales Department for further information.
Be sure that the label size will support your maximum length of product code when printed as a bar code.
The Q-plus software incorporates a bar code table for use with Q-products where an alternative or manufacturers bar code needs to be referenced against a Sage Product Code.  It will also allow the manual input of bar coded data.
Q-tron reserves the right to alter Product Specification and pricing without prior notice. E&OE.
Pricing
The overall system price will depend on requirements, we will be happy to provide a written quotation on request
The software is provided with installation, configuration and training at extra cost
All prices will include first year support
Support is provided upon condition of a suitable remote link (such as VPN – virtual public network) to all sites; cover is for a 12-month period and includes all updates
All prices are subject to VAT