Q-scan
Quick error free entry of Product Codes into SAGE Invoicing, Sales & Purchase Order Processing
Automatic insertion of extra keystrokes
Q-Scan+
If you purchase the plus version of the software you can add details of manufacturers' or other alternate barcodes and 'attach them' to the SAGE product code. Q-scan+ can also identify when a pack barcode has been scanned and can automatically enter the relevant number of items per pack.
Maintaining the Barcode Database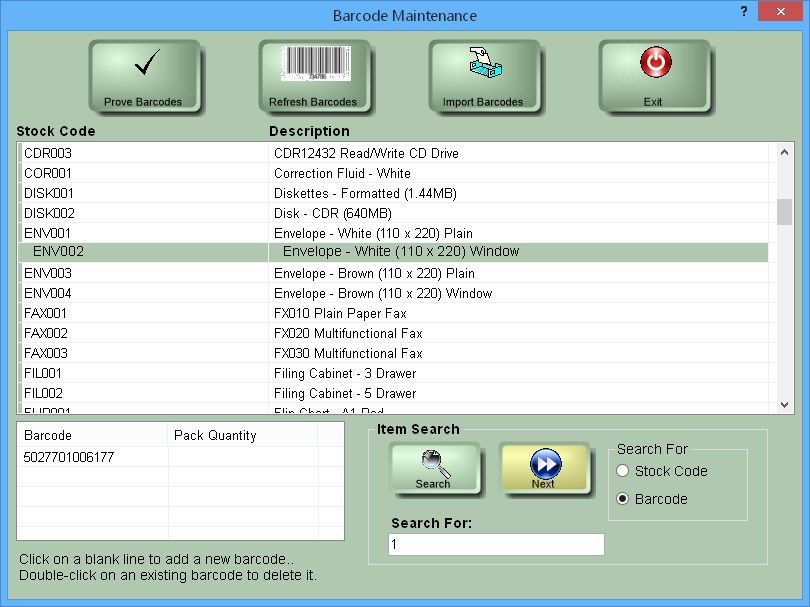 An easy to use maintenance screen is used to record the alternative barcodes and 'attach them' to the related SAGE product code. The program ensures that you are not entering a duplicate barcode.
Each barcode can be scanned or manually entered into the database.
The program includes a search facility which enables quick identification of the SAGE product code by description, product code or barcode.
In the event of a barcode being damaged an entry can be manually input via a window which will have popped up over SAGE.
Pricing
The overall system price will depend on requirements, we will be happy to provide a written quotation on request
The software is provided with installation, configuration and training at extra cost
All prices will include first year support
Support is provided upon condition of a suitable remote link (such as VPN – virtual private network) to all sites; cover is for a 12-month period and includes all updates
All prices are subject to VAT
Q-tron reserves the right to alter Product Specification and pricing without prior notice. E&OE.