Q-WinPoS
Electronic Point of Sale for SAGE
Electronic Point of Sale Linking 'live' to SAGE 50
Q-WinPoS is a fully integrated SAGE 50 EPoS system to cater for the more demanding retail and wholesale environment. It includes full 'Sale on Account' with discounting and comprehensive Cash Book and Nominal integration.
Over twenty-five years experience in the SAGE EPoS market place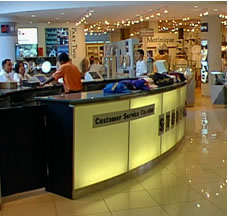 Over twenty-five years experience in the SAGE 50 EPoS retail market place has enabled us to build our latest generation of Electronic Point of Sale (EPoS) software incorporating many new features.
By making full use of the options and facilities within the SAGE 50 accounting system, Q‑WinPos seamlessly applies these attributes to the sales counter.
Designed as a modular system, a cost effective and tailored solution can be built to cater for a diverse range of retail or wholesale and trade counter applications.
Register Settings Program
The Register Settings program gives the user the ability to tailor the system to individual requirements
All settings can be 'migrated' to other registers in the case of multi user installations or parameters such as keyboard layout can be customised to suit
Our full and unrivalled integration into Sage gives a seamless flow of data to its required destination
The comprehensive register set up customises functionality of the customer display, keyboard printer type and receipt layout. The user is also given the ability to copy settings between tills
Stock Item & Sales Ledger Postings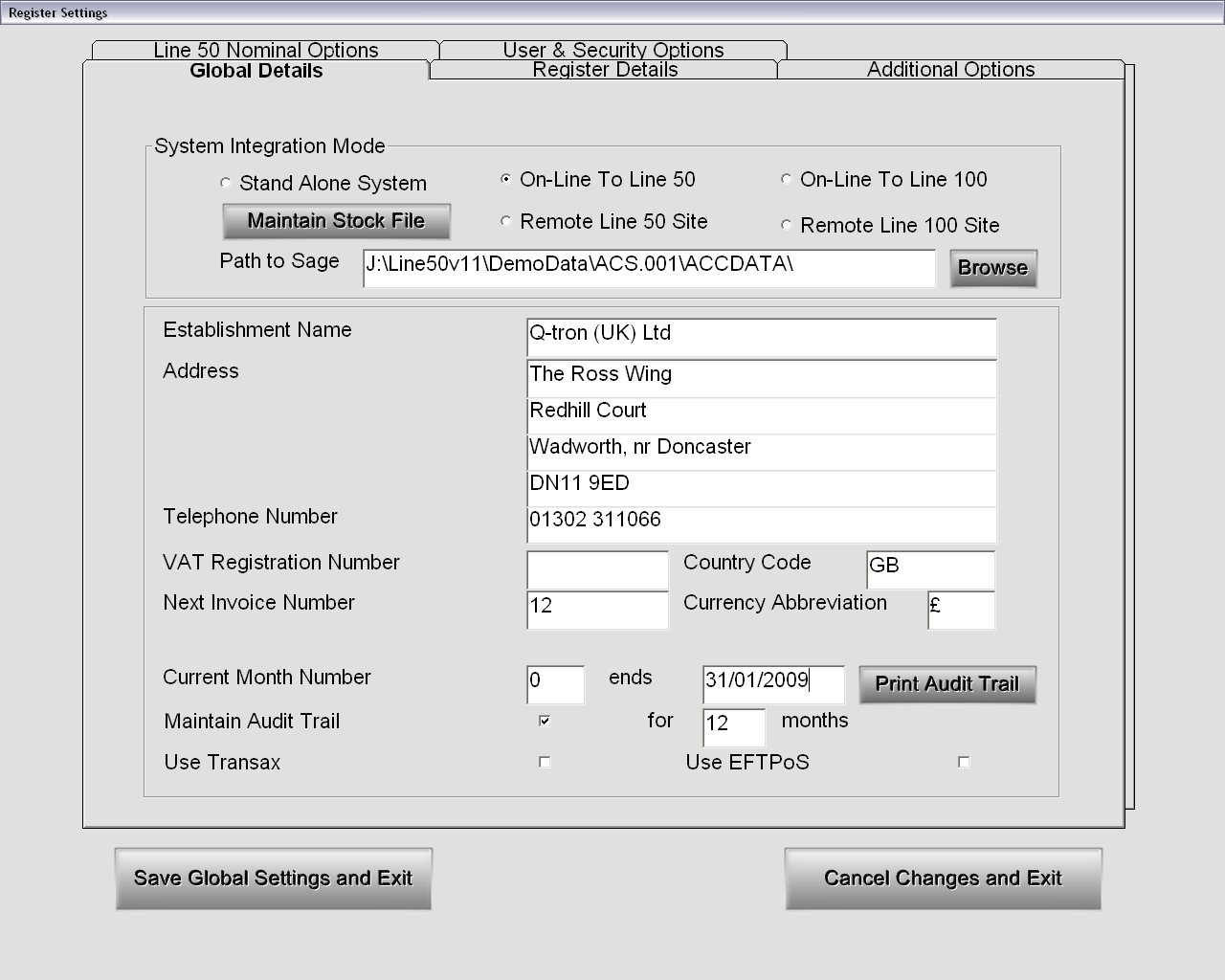 Unrivalled Nominal integration allows the register to perform complex Stock Item & Sales Ledger Postings.
Three levels of security on various functions such as Abort Sale, Price Override and Discounting. Password Protection secures all sensitive EPos related functions.
Transaction terminology further integrates cash, cheque and credit or debit card payments into the SAGE nominal, allowing either a simple or complex structure.
The optional remote site module facilitates batch transfer of data when SAGE 50 is located at a Head Office or other branch.
The layout of the Register Settings is designed to look and feel familiar to the SAGE 50 user.
The Point of Sale Screen
The Point of Sale screen is designed to run on most touch screen terminals. It will also function with an EPoS programmable or normal PC keyboard in conjunction with, or instead of, the touch screen.
The clearly defined buttons are grouped to give pre-defined products and EPoS functions. A pictorial view of the printed receipt is displayed to the operator.
All keys not used in the current transaction or function being performed, become inoperable, reducing operator error.
The Point of Sale screen displays the 'running total' at all times as well as the 'subtotal' and 'amount due' at the end of the transaction.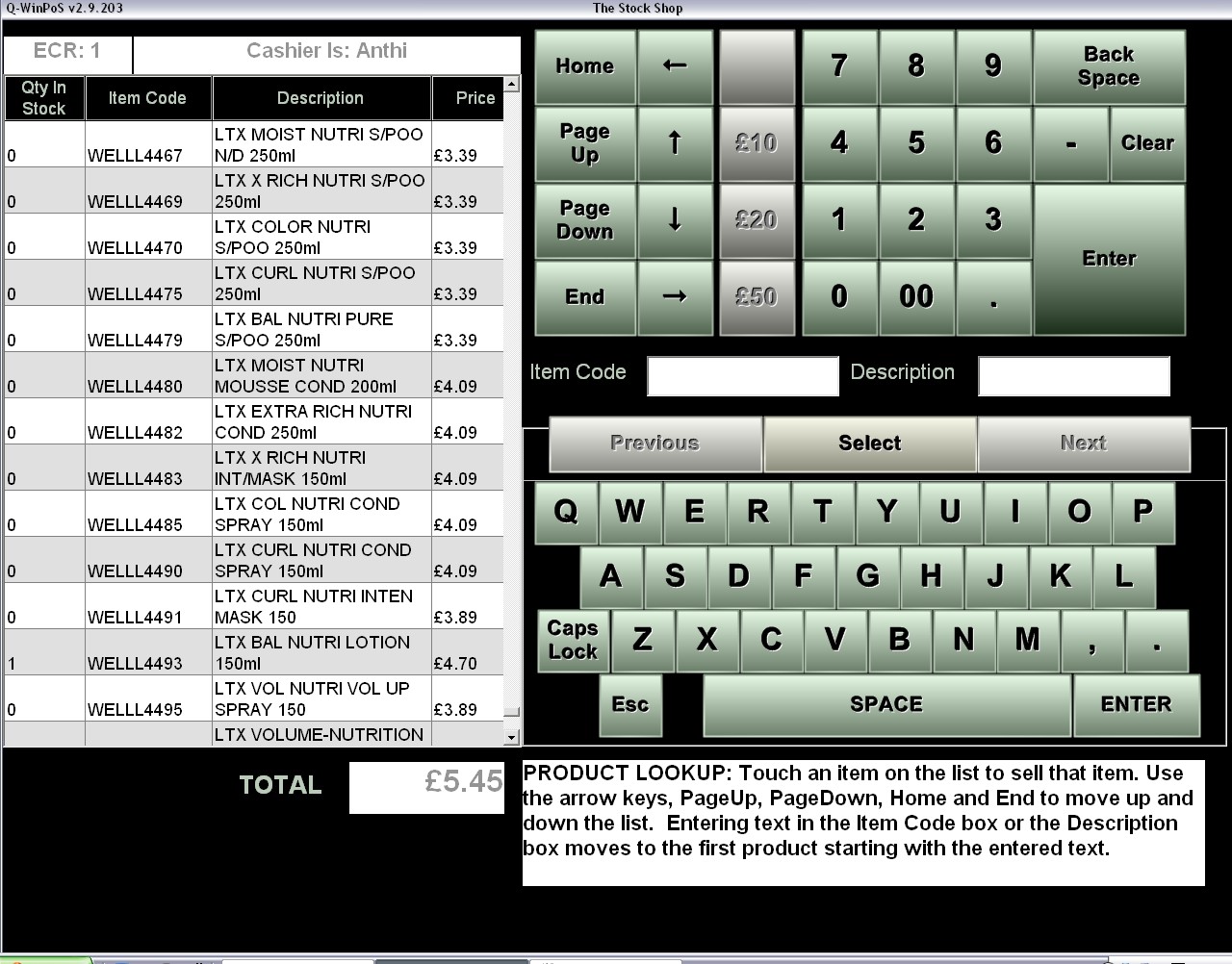 When required, the 'Product' and 'EPoS' keys are replaced by a numeric and/or QWERTY keyboard for text entry.
Fast cash tender keys accurately speed the finalisation of the sale.
The facility to search by SAGE 50 Item Code, bar code or Description is provided for speedy identification of products.
Current quantity in stock and the Sales Price are also displayed eliminating the need for a separate price look up.
By pressing logical areas of the screen, functions are activated. On screen instructions and help can be displayed to assist the user at all times. The Help given on screen can be switched off, give basic instructions or give full instructions and help for the new or inexperienced operator. Each operator can have their own level of help set within the register options.
WinPoS Flow Chart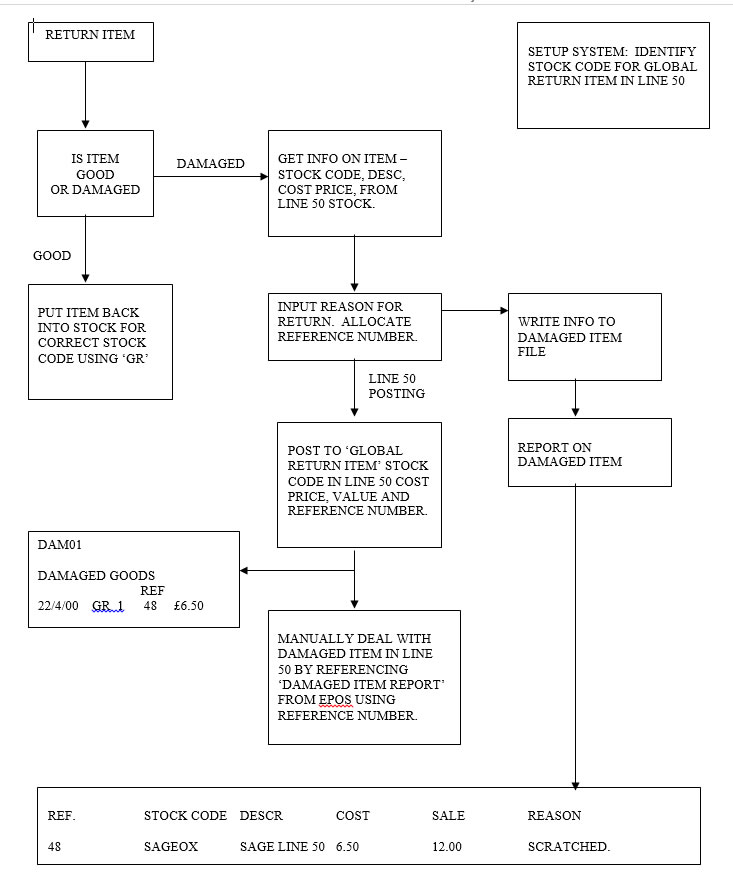 EPos Family Tree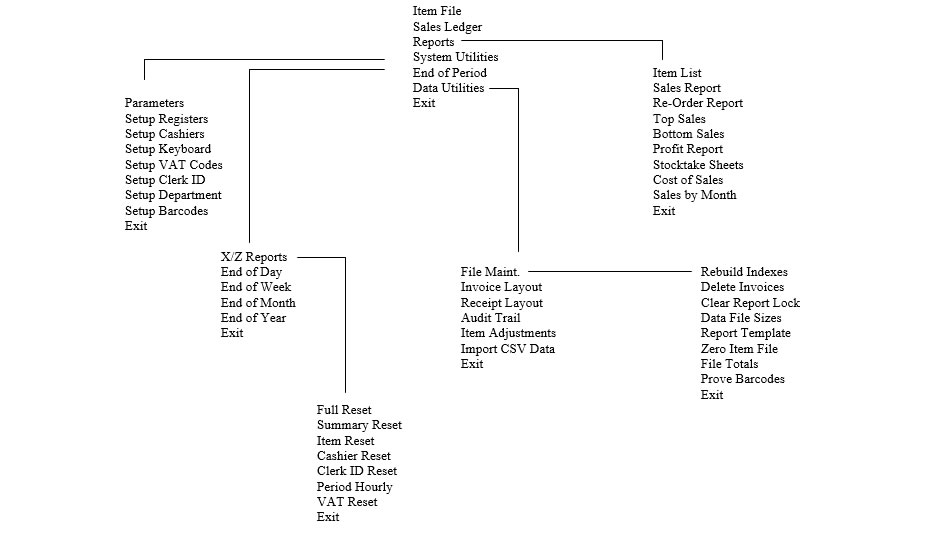 Pricing
A full range of hardware is available from leading suppliers such as Epson, IBM, Panasonic and Sharp as well as small footprint PCs from Q-tron
Bar code scanners and receipt printers are available to the exact requirements of the establishment
See our range of Q-products for bar code printing scanning and data capture systems to work in conjunction with Q WinPos
Hardware cover is optional and prices are available on request
The overall system price will depend on requirements, we will be happy to provide a written quotation on request
The software is provided with installation, configuration and training at extra cost
All prices will include first year support
Support is provided upon condition of a suitable remote link (such as a VPN – virtual private network) to all sites; cover is for a 12-month period and includes all updates
All prices are subject to VAT
Q-tron reserves the right to alter Product Specification and pricing without prior notice. E&OE.