Q-plus
Maintaining the Barcode Database for use with the plus (+) versions of Q-tron Software
Advanced Bar Code Database For Sage Stock Control
SAGE 50 only has the ability to record one Barcode against a product code but you may want to relate multiple barcodes.
Q-plus is used to maintain a database which holds alternative barcodes that relate to a SAGE product code.
Any number of barcodes can be 'attached' to a SAGE product code. These alternative barcodes could be Manufacturers' or Suppliers' part numbers or indeed any alternative barcode that you wish to use.
The barcode database is used by the plus (+) versions of all other Q-tron software that deal with barcodes.
Maintaining the Barcode Database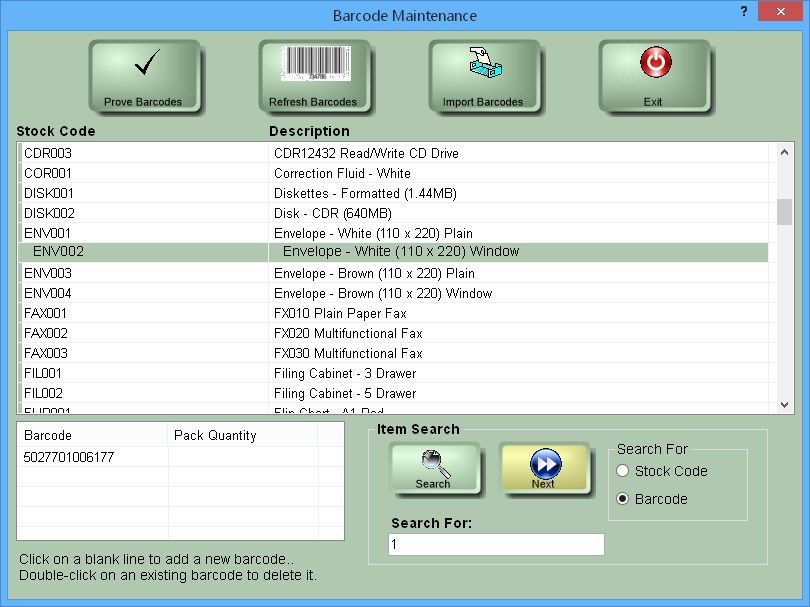 An easy to use maintenance screen is used to record the alternate barcodes and 'attach them' to the related SAGE product code. The program ensures that you are not entering a duplicate barcode.
The program includes a search facility which enables quick identification of the SAGE product code by description, product code or barcode.
Q-plus also includes an import utility for attaching barcode tables from the Q-tron EPoS system or via a suitable CSV file from an external application.
Q-tron reserves the right to alter Product Specification and pricing without prior notice. E&OE.
Pricing
The overall system price will depend on requirements, we will be happy to provide a written quotation on request
The software is provided with installation, configuration and training at extra cost
All prices will include first year support
Support is provided upon condition of a suitable remote link (such as VPN – virtual private network) to all sites; cover is for a 12-month period and includes all updates
All prices are subject to VAT